The rise in promotional activities by the producers of brain health supplements and willingness to accept such supplements among the general population has boosted the market for brain health supplements. Nootropics are the natural supplement or drug that can enhance cognition and memory and have constructive effects on brain function on healthy people. In addition, nootropics may help reduce age-related declines in brain function. The increased awareness regarding such benefits of nootropics and surge in a number of self-directed consumers have improved the growth of the brain health supplements.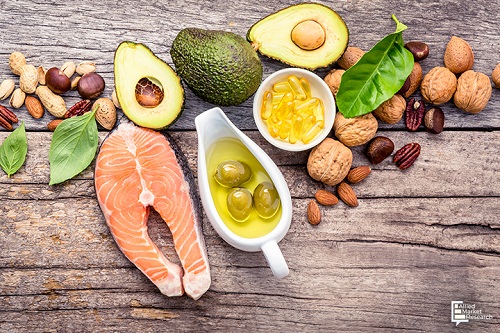 The most popular brain health supplement is fish oil. Fish oil supplements are a prime source of eicosapentaenoic acid (EPA), docosahexaenoic acid (DHA), and two types of omega-3 fatty acids. Researchers believe that DHA plays an important role in maintaining the structure and function of the brain. In addition, DHA accounts for roughly 25 percent of the total fat, and 90 percent omega-3 fatty acids, which are found in brain cells. Therefore, taking DHA supplements are said to be linked with enhanced thinking skills, memory, and reaction times. However, EPA is not always related to improved brain function, people with depression tend to find consumption of EPA beneficial as it improves mood. Thus, fish oil is regarded as one of the best brain health supplements.
From decades caffeine is regarded as the best natural brain health supplement, which is found in coffee, tea, and dark chocolate. Caffeine stimulates the brain and central nervous system, which makes one feel less tired and more alert. Furthermore, several studies prove that caffeine can make a person more energized and improves memory as well as general brain function. However, consuming too much caffeine can lead to nausea, trouble sleeping, and anxiety. Another brain health supplement that is globally accepted is Ginkgo biloba. Ginkgo biloba is an herbal supplement obtained from its tree and extremely powerful brain health supplements that boost brain power. It is claimed that it increases blood flow to the brain, which improves focus and memory. There are studies that proved in middle-aged people Ginkgo biloba supplements improved memory and thinking skills. However, not all studies showed the same results.
The leading brain health supplements manufacturer company, Neurohacker Collective, recently decided to expand its product development team to meet the increasing demand for new formulations. The company intends to accelerate development significantly to launch new product over the next year. This move will enable the development of brain health supplements for healthy aging, sleep, pain, mood, and immune support. James Schmachtenberger, the CEO of the company, stated, "The Neurohacker product development philosophy is focused on the complex systems modeling necessary to deliver real efficacy at the scale in the nutraceutical space. In addition, our product development team consists of doctors, neuroscientists, and chemists, who have identified product opportunities where we can use our unique formulation process to deliver the best product in the market."
Neurohacker Collective was founded in 2015 and since it has keen in creating best brain health supplements by employing a unique methodology to research and development. The rise in awareness regarding the brain health supplements and increasing investments by the market players has escalated the brain health supplements market. In a recent report on the brain health supplements, Allied Market Research analyzed the recent market trends and summarized that the market was valued at $3.1 billion in 2016, estimated to grow by a CAGR of 8.8% during the period 2017-2023. The report offers Porter's five forces analysis, key segments and sub-segments, regions, drivers, restraints, and opportunities in the brain health supplements. Furthermore, it assesses key market players and the growth of the market in various regions including North America, LAMEA, Europe, and Asia-Pacific. The report is essential for market players, business experts, entry-level organizations to determine the market trends and strategies to boost revenue.
Source: https://www.alliedmarketresearch.com/brain-health-supplements-market